C:\projects\sensory_series_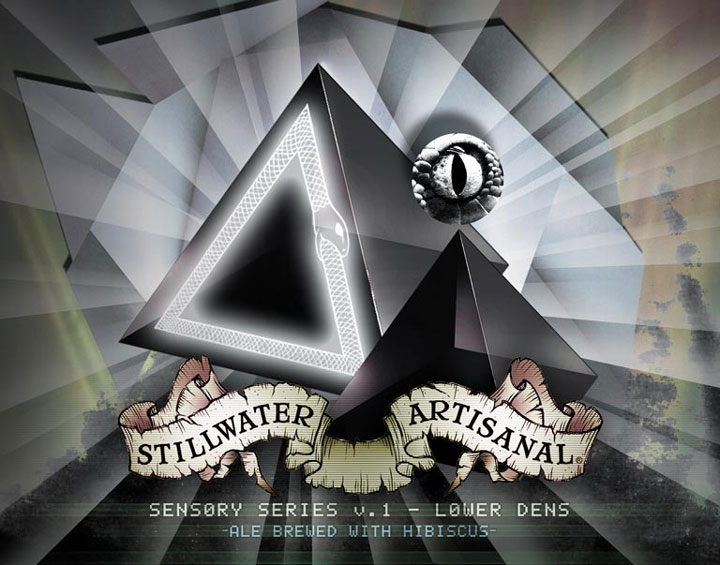 The Stillwater Sensory Series is a collaboration between Stillwater Artisanal and singular musical artists. In this first collaboration, Stillwater works with Lower Dens to make an ale based on an interpretation of their song, "In the End is the Beginning." On the bottle itself, a QR code will link to an exclusive Lower Dens performance of the song. Ultimately, this is a true artistic collaboration that aims to create a full sensory experience - sound, sight, smell, touch, and taste.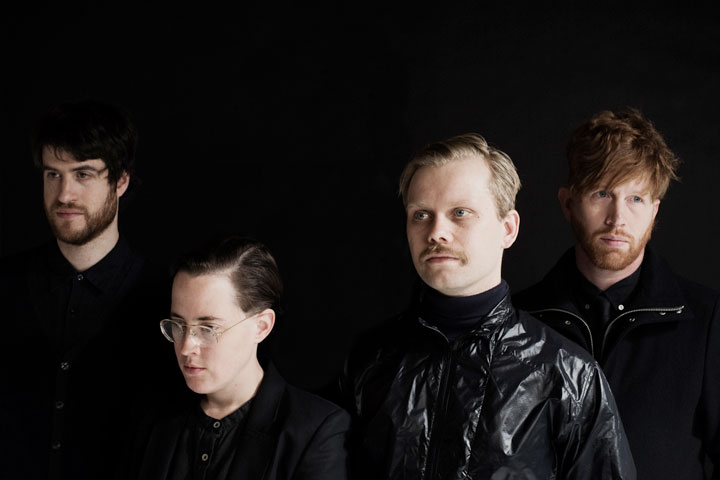 Lower Dens is a 4-piece group from Baltimore, Maryland. Their most recent album, Nootropics, was released in May of 2012 on Ribbon Music.

[Read More]
There are two consumables we often cite as major comforts/distractions on tour. One is barbecue, and the other is craft beer. I think Nate, our drummer, first suggested Stillwater Ales to me on a stop at a local shop in Baltimore on the way to see a show, and I ended up hoarding my purchase that night (I think it was the Existent, an American farmhouse ale.) It was cool to find that some of the best beer we encountered in all of our travels was made by someone from the town we call home, and sometimes in that town. We heard through friends that Brian was also a fan of our music, so when the more direct connection (via the Tribune writer) surfaced and Brian got in touch, we'd already hoped some sort of relationship would develop. Honestly, I think we were just hoping to trade him some LPs for a 6-pack, but fortunately he had a much better idea.
Brian explained the Sensory Series and immediately we were on board. What we like about it is this: it's not just beer, and this isn't a commercial. He took something we spent a lot of time and put a lot of thought and ourselves into, and he offered the same. Before he explained the idea, I couldn't have imagined a collaboration between a music group and a beer maker, but I think he took all the defining, organic elements of each and made from them what naturally occurred to him. Thankfully, he's really fucking good at what he does, and, of course, we can't wait to try the beer, which has one of the most curious, insane descriptions any of us have ever come across. We're GRATEFUL to be a part of this, and honored to be the first in this series. We'd also like to thank Rose Chase, our artistic director, and Alan Resnick, the video artist, for respectively making the label and the accompanying video, and to extend our appreciation to Lee Vervoza for his talented work as well. Also, many thanks to Mississippi Studios and their staff in Portland for letting us make the video on the day of a show we played there this summer, and our soundperson Rebecca Smith for helping us to record it.
I first came across Lower Dens on Stereogum.com which lead me to their Tiny Desk performance on NPR.. I was still doing an IT job, 9-5 thing and decided that it would make a good 'lunch break'. My first impression was the subtle complexity that their music was built upon, and the attention to detail and atmosphere. It instantly rang clear to me that these were seasoned mature artists.. there were hints of beloved nostalgia but nothing obvious or trendy; driving repetition with intricate overlays allows the listener to take the back seat for a ride while also tempting you to look deeper within.. these were all traits that I related to, from my days as an electronic music artist and now as a beer designer. With Stillwater, we set out to create an environment of intrigue; from the visual aesthetics of the packaging to the lack of definitive style of the beer, subtle complexity is also our hallmark.. we are asking the consumer for consideration, to interact with the product.
The 'Sensory Series' was an idea that I have been carrying around for a while now. Stillwater was not set up to just be a beer company, but more of a collective to showcase the talents of a variety of artists, and incorporating music was only a matter of time. It was earlier last year, while doing an interview with the Chicago Tribune, the writer had mentioned that he had met with the Lower Dens the night before and brought up the Baltimore connection eventually concluding that we were mutual fans of one another's work. This was the perfect launch for the new series; after swapping emails and a brief rendezvous in Paris, we decided to use the the last track on their new album as the foundation. "White but not bright" is how I described the song and that is what I have set out to create with beer itself. Light in body and color intermingled with aspects of dark fruits and a floral earthy spiciness, gently accented with a hint of smoke. The band then recorded a live performance of the song 'In the End is the Beginning' and their graphic artist Rose MF Chase took the lead for the label design working with Lee Verzosa to compete the final packaging. This was a true art collaboration, and the outcome I believe accurately represents the strengths of all involved.
© 2013 Stillwater Artisanal